The Edmonton Social Planning Council is an independent, nonprofit, non-partisan social research organization with registered charitable status. Our focus is social research, particularly in the areas of low income and poverty. ESPC is a source of knowledge and expertise on social issues within our community.
ESPC focus centers on topics related to low income and poverty. Our work includes undertaking research into the nature and magnitude of social issues in our community; public awareness and understanding of current social issues; being an independent voice in the community; encouraging public participation in the development of social policies and the implementation of programs.
The strength of our voice and our role in the community is based on the support of people and organizations concerned about social issues. ESPC conducts research and analyzes data, produces reports, provides recommendations, is a depository of information, provides public education, conducts focus groups, does presentations, and works collaboratively with other social agencies.
We are dedicated to encouraging the adoption of equitable social policy, supporting the work of other organizations that are striving to improve the lives of Edmontonians, and educating the public regarding the social issues that impact them daily.
COMMUNITY MATTERS - MARCH 2023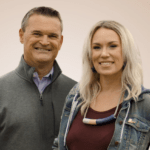 A new report takes the pulse of Edmonton with a deeper look at systemic racism.
CBC Radio Edmonton AM with Mark Connolly and Tara McCarthythy
Guest: Sydney Sheloff, Strategic Research Coordinator, Edmonton Social Planning Council – (Click to hear the interview)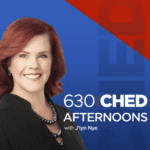 New report suggests Alberta's living wage is higher than the minimum wage
630 CHED Afternoons with J'lyn Nye
Guest: Susan Morrissey, Executive Director, Edmonton Social Planning Council – (Click to hear the interview)
CM: SOS: I need help with my medication  February 18, 2020 Download the Article Here (PDF) Taking...
Read More

Blog: Need for Literacy in Most Jobs Literacy fosters lifelong learning and enhances skills and...
Read More
Media Release: New Toolkit From Edmonton Social Planning Council and Age Friendly Edmonton Seeks...
Read More
Community Matters: March 2023 February 19, 2020 Download the March 2023 Community Matters (PDF)...
Read More

VITAL SIGNS 2022 - A LOOK AT SYSTEMIC RACISM IN EDMONTON
FEATURE REPORT - CONFRONTING RACISM WITH DATA: WHY CANADA NEEDS DISAGGREGATED RACE-BASED DATA
COMMUNITY MATTERS - DECEMBER 2022
We're pleased to open up our Lunch and Learn series to other nonprofits to introduce agencies and their incredible programs and services to other community members.
For those interested in participating, we would love to host you at a future event. Please direct any inquiries to our Administrative Assistant. Subscribe to our email newsletter to stay informed about future Lunch and Learns and ESPC news and announcements.
The video is the latest from our Lunch and Learn series. Click on the image to view or visit our YouTube channel for more videos (click here)