Lunch & Learn: Low Literacy – A Foundational Issue in our Society
Join us in our series of free lunchtime talks about social issues and learn about diverse ways to help create a community in which all people are full and valued participants!
When: Thursday, April 14, 2022, @ noon!
Speaker: Kim Chung (Co-ED)
Summary: Did you know that 45% of adult Albertans struggle with literacy? What does that mean? Who does it include? How does it affect your work? Join Centre for Family Literacy for an interactive session that will add narrative to the statistic and provide some strategies to identify and support people who have low literacy skills.
Subscribe to our email and newsletters and don't miss announcements on future Lunch and Learns, notices of new publications, upcoming events, and ESPC announcements. Subscribe today (click here)
The strength of our voice is dependent on the support of people and organizations concerned about social issues; people like you! The Edmonton Social Planning Council is a non-profit registered charity that is funded by personal donations, memberships, and project funders. If you would like to be more involved, please consider a membership, donation or becoming a volunteer.
We're also pleased to open up our Lunch and Learn sessions to other non-profits as a way of introducing agencies and their incredible programs and services to other community members. For those interested in participating, we would love to host you at a future event. Please direct any inquiries to reception@edmontonsocialplanning.ca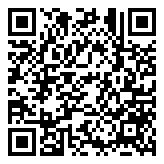 Local Time
Timezone:

America/New_York

Date:

Apr 14 2022

Time:

2:00 pm - 3:00 pm