Lunch & Learn: Community Based Models for Safety – Edmonton SafeWalk Program
Join us in our series of free lunchtime talks about social issues and learn about diverse ways to help create a community in which all people are full and valued participants!
When: Wednesday, August 17, 2022, @ noon!
Speakers: Wati Rahmat (founder of Sisters Dialogue), Juanita Gnangpragam (Community Inclusion Coordinator, EFCL), and Leslee Mackey (SafeWalk Project Coordinator)
Please join us on August 17, 2022 to hear what we've learned so far implementing a community-based approach that aims to increase safety and well-being – including the role of training in anti-oppression and community allyship skills to build trust, and the need for natural relationship building opportunities between neighbours.
The Edmonton SafeWalk pilot is a partnership between the the Edmonton Federation of Community Leagues, the City of Edmonton and Sisters Dialogue, a cooperative formed to address issues faced by Muslim women in the climate of increased Islamophobic attacks against Muslim women.
The Edmonton SafeWalk pilot (www.edmontonsafewalk.ca ) aims to connect neighbours to walk together, focusing support on Black, racialized and visibly Muslim women. The core idea is that people are safer when walking together, and communities are safer when neighbours are connected.
Edmonton SafeWalk is piloting its concept in four communities in northeast Edmonton, through the Community Leagues in those areas.
Subscribe to our email and newsletters and don't miss announcements on future Lunch and Learns, notices of new publications, upcoming events, and ESPC announcements. Subscribe today (click here)
The strength of our voice is dependent on the support of people and organizations concerned about social issues; people like you! The Edmonton Social Planning Council is a non-profit registered charity that is funded by personal donations, memberships, and project funders. If you would like to be more involved, please consider a membership, donation or becoming a volunteer.
We're also pleased to open up our Lunch and Learn sessions to other non-profits as a way of introducing agencies and their incredible programs and services to other community members. For those interested in participating, we would love to host you at a future event. Please direct any inquiries to reception@edmontonsocialplanning.ca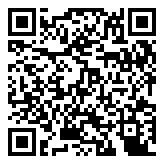 Local Time
Timezone:

America/New_York

Date:

Aug 17 2022

Time:

2:00 pm - 3:00 pm