Lunch & Learn: Women's Re-entry Post-incarceration: Challenges and Successes in Transitions
Join us in our series of free lunchtime talks about social issues and learn about diverse ways to help create a community in which all people are full and valued participants!
When: Thursday, March 2, 2023, @ noon!
Speakers: Jana Grekul, Associate Professor, Department of Sociology, University of Alberta
Jenna Robinson, Research Assistant, Department of Sociology, University of Alberta
Summary: Over the past ten years, the number of women imprisoned in Canada increased by almost 30%. For Indigenous women, this number was 60%. The majority of these women will transition to community at some point in their lives, many within months or a few years of serving time in prison. Previous research reveals the importance of socio-economic disadvantage, systemic discrimination, cultural dislocation, sexism, victimization, and criminalization as critical to understanding and supporting women as they transition to community after serving time in prison. Re-entry is a critical process that impacts quality of life, chances of reoffending, and success. Drawing on interviews with formerly incarcerated women and frontline professionals, we will explore experiences of re-entry, supports that assist this transition, gaps that exist, and experiences of success that provide the women and those who support them with encouragement and hope. Suggestions for improving the chances of successful re-entry will be discussed.
Subscribe to our email and newsletters and don't miss announcements on future Lunch and Learns, notices of new publications, upcoming events, and ESPC announcements. Subscribe today (click here)
The strength of our voice is dependent on the support of people and organizations concerned about social issues; people like you! The Edmonton Social Planning Council is a non-profit registered charity that is funded by personal donations, memberships, and project funders. If you would like to be more involved, please consider a membership, donation or becoming a volunteer.
We're also pleased to open up our Lunch and Learn sessions to other non-profits as a way of introducing agencies and their incredible programs and services to other community members. For those interested in participating, we would love to host you at a future event. Please direct any inquiries to reception@edmontonsocialplanning.ca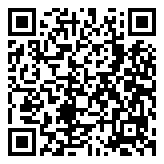 Local Time
Timezone:

America/New_York

Date:

Mar 02 2023

Time:

2:00 pm - 3:00 pm