Public Engagement on Affordable Housing Report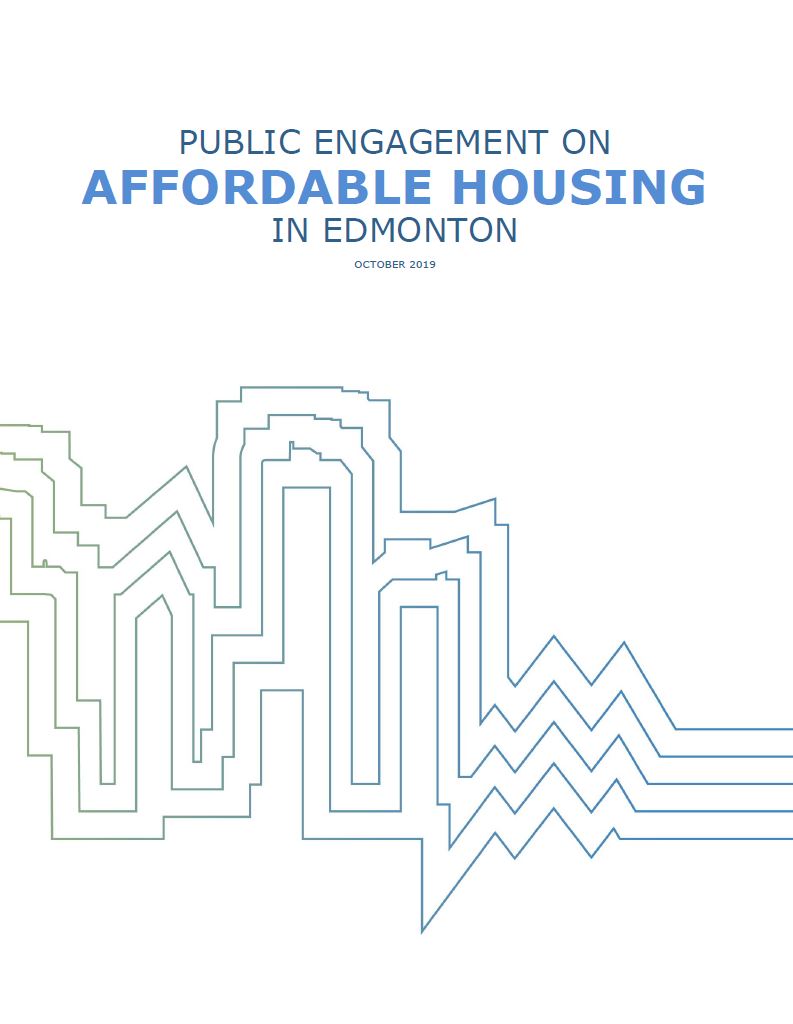 Access to stable and quality housing can produce positive outcomes to community health and education, and ultimately improve neighbourhood conditions and perceptions. Families that are in unstable housing are more likely to face intergenerational poverty. Living in unsafe neighbourhoods could have detrimental effects on physical and mental health. Despite these benefits, there is still formidable public opposition to providing quality affordable and safe housing to vulnerable populations, as these projects are seen as posing a risk to the dynamic and safety of the neighbourhood. Reasons for this vary and include fear, racism, safety, or concerns around decreased property values.
To alleviate these concerns, a robust public engagement strategy with communities is necessary. In order to explore the effects of current public engagement practices on the acceptance of affordable housing in Edmonton, the Edmonton Social Planning Council was tasked with conducting focus groups across the city with Community League members. This report details the findings and offers recommendations to Community League members, City administration, and affordable housing developers.
To increase acceptance of affordable housing and to improve the public engagement process, the report's recommendations include:
Create a campaign on what affordable housing is, using a human rights-based approach to housing and use unconventional messengers, such as religious leaders or conservative politicians, to speak to affordable housing issues.
Break down silos between members of the public, developers, and City administration. Ongoing dialogue where engagement begins early to allow for context-specific concerns to be fully explored with each engagement.
Restructure public engagement to have clear expectations where all stakeholders outline their desired outcomes of engagement and how it will be conducted.
Create a guiding set of principles to anchor public engagement processes in a human-rights based approach to housing.
Increase support for community building and integration between new housing tenants and pre-existing members of the community.
Employ non-traditional engagement formats, as preferences vary widely accordingly to the individual. Examples include walking tours of successful affordable housing developments, neighbourhood walkthroughs given to developers to allow for innovative ways of hearing community feedback.
 
Download
File name
EFCL - Public Engagement on Affordable Housing.pdf
File Size
917 Kilobytes
File Type
pdf (application/pdf)
Created Date
Thursday, 17 October 2019
Modified Date
Thursday, 17 October 2019