Lunch and Learn: Supporting Children through COVID
Join us in our series of free lunchtime talks about social issues and learn about diverse ways to help create a community in which all people are full and valued participants!
When: Thursday, March 25, 2021, 12 PM
Where: Online via Zoom (register here to secure your spot)
Speaker: Jenna Brewer, Recruitment and Partnership Manager, Boys & Girls Clubs Big Brothers Big Sisters
Boys & Girls Clubs Big Brothers Big Sisters (BGCBigs) is a community-supported organization committed to the healthy development of children, youth, and their families by providing safe places, positive relationships, services, and opportunities to develop personal strengths and interpersonal skills that enhance their long-term success in life. Join us to learn more about what BGCBigs does and how they work within the community. This presentation will include information on the BGCBigs volunteer program—there is a great need for volunteers, and they will share some of these opportunities and options.
---
Subscribe to our email and newsletters and don't miss announcements on future Lunch and Learns, notices of new publications, upcoming events, and ESPC announcements. Subscribe today (click here)
The strength of our voice is dependent on the support of people and organizations concerned about social issues; people like you! The Edmonton Social Planning Council is a non-profit registered charity that is funded by personal donations, memberships, and project funders. If you would like to be more involved, please consider a membership, donation* or becoming a volunteer.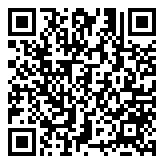 Local Time
Timezone:

America/New_York

Date:

Mar 25 2021

Time:

2:00 pm - 3:00 pm