Edmonton Social Planning Council's
2021 United Way Campaign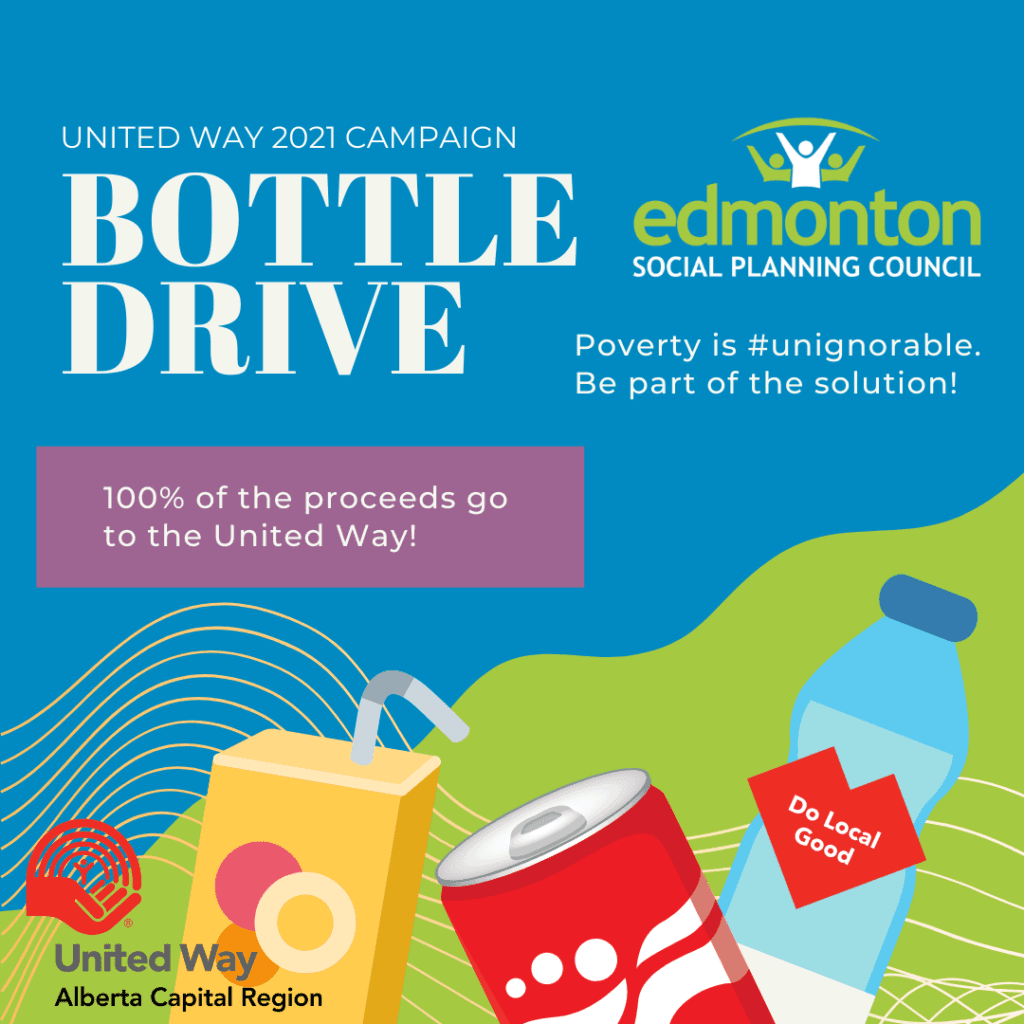 Poverty is the most debilitating social issue we are dealing with today. It strips people of self-esteem, robs children of their true potential, and causes families to lose hope. It can take many forms, and there are numerous ways that someone can find themselves locked into poverty due to job loss, domestic violence, or a lack of mental health support. It is #unignorable because it holds our community back from reaching its full potential.
United Way brings together partners and strategies to deliver local programs and services aimed at addressing the root causes of poverty. It continues to address the need of the most vulnerable in our community and is leading local efforts to respond to both urgent and long-term needs. More than ever, people need supports to stay afloat. The COVID-19 pandemic has revealed how truly important it is to take action against the #unignorable issue of poverty.
Local People Doing Local Good
Do local good in these challenging times—donate today! United, we can overcome the challenges that our community currently faces and respond to the #unignorable issue of poverty, to make a tremendous impact on the lives of local people who are struggling.
All donations strengthen our community, helping fund over 100 programs right here in the Alberta Capital Region.
Normally, ESPC would host an annual bake sale for neighbours and supporters to make a donation in exchange for tasty homemade treats, but due to the COVID-19 pandemic, we have had to adjust plans.
This year, ESPC will be holding a Bottle Drive to fundraise for the United Way and

100%

of the proceeds go directly to the United Way!
We invite you to take your empty bottles and cans to the nearest Bottle Depot and

donate the cash refunds

to our campaign.
Please contact info@edmontonsocialplanning.ca for more information if you'd like to participate or donate!