Lunch and Learn: Addressing food security in Edmonton during a pandemic: Lessons learned and reflections from the front line
Join us in our series of free lunchtime talks about social issues and learn about diverse ways to help create a community in which all people are full and valued participants!
This Lunch & Learn is on food security in Edmonton in the wake of the COVID-19 pandemic. With public health measures closing much of Canada's economy in March 2020, the rise in unemployment saw food bank use dramatically increase as a result of growing food insecurity. At the same time, supplies were scarce and meeting this demand became a challenge. Nevertheless, creative solutions were utilized to meet this demand. This includes measures such as food rescue (i.e. diverting food supplies that would have otherwise gone to waste) and increasing the use of fresh produce grown from community gardens.
For this Lunch and Learn presentation, representatives from a number of local organizations (including those who serve newcomer and multicultural communities) will share their experiences and the lessons learned during this pandemic, with an eye towards long-term planning to address food insecurity.
When: Wednesday, October 28, 2020, 12:00 PM to 1:30 PM
Where: Online, via Zoom (register in advance to secure your spot)
Panel of speakers:

Marjorie Bencz, Edmonton's Food Bank
Cory Rianson, Campus Food Bank
Garnet Borch, Leftovers Rescue Food Edmonton
Reshma Sirajee and Kabir Nadkarni, alumni of Peter Lougheed Leadership College
Omar Yaqub, Islamic Family & Social Services Assocation
Julia Tran, Multicultural Health Brokers Co-Operative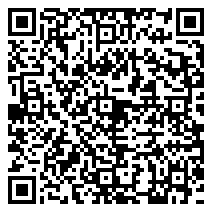 Local Time
Timezone:

America/New_York

Date:

Oct 28 2020

Time:

2:00 pm - 3:30 pm