Lunch & Learn: Advocating for Inclusive Youth Services, Understanding YEG Youth Access Guidelines
Join us in our series of free lunchtime talks about social issues and learn about diverse ways to help create a community in which all people are full and valued participants!
When: Wednesday, March 2, 2022, @ 12 pm!
Where: Online via Zoom (register here to secure your spot)
Speaker: Cassidy Munro, Community Librarian – Strathcona Branch, Edmonton Public Library
Summary: The Action Alliance for Youth Inclusion (AAYI) is a collaboration of youth-serving agencies and community partners working as allies for youth in high-risk situations. Through research and advocacy, they influence policy and take action to advance the social inclusion of youth. AAYI has created a set of suggested banning guidelines based on conversations with youth and the youth-serving sector. The YEG Youth Access Guidelines (YEG YAG), layout expectations for both youth and staff behaviour. In this presentation, you will learn who the AAYI partners are and hear about our research. You will see the guidelines for issuing, following up, and ending bans. Complimentary resources will be shared.
---
Subscribe to our email and newsletters and don't miss announcements on future Lunch and Learns, notices of new publications, upcoming events, and ESPC announcements. Subscribe today (click here)
The strength of our voice is dependent on the support of people and organizations concerned about social issues; people like you! The Edmonton Social Planning Council is a non-profit registered charity that is funded by personal donations, memberships, and project funders. If you would like to be more involved, please consider a membership, donation or becoming a volunteer.
We're also pleased to open up our Lunch and Learn sessions to other non-profits as a way of introducing agencies and their incredible programs and services to other community members. For those interested in participating, we would love to host you at a future event. Please direct any inquiries to reception@edmontonsocialplanning.ca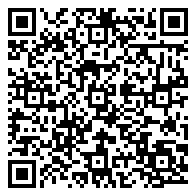 Local Time
Timezone:

America/New_York

Date:

Mar 02 2022

Time:

2:00 pm - 3:00 pm