Lunch & Learn: Helping Families Flourish: Education and Family Services at the Family Centre
Join us in our series of free lunchtime talks about social issues and learn about diverse ways to help create a community in which all people are full and valued participants!
When: Thursday, June 3, 2021, @ noon!
Where: Online via Zoom (register here to secure your spot)
Speaker: Timothy Doyle, Manager – Business Development, The Family Centre
For nearly a century, the Family Centre has been supporting families in Edmonton. Its current mandate delivers professional counselling and in-home support to parents. For this presentation, we will focus on two particular services the agency offers: Education Services and Centralized Interpreter Services. We will learn how these services have helped hundreds of individuals and families over the years to create a better life, enabling them to learn new skills to raise children, maintain relationships, and manage through life's transitions. These services ensure that individuals have safe and equal access to information and essential services by removing language barriers.
---
Subscribe to our email and newsletters and don't miss announcements on future Lunch and Learns, notices of new publications, upcoming events, and ESPC announcements. Subscribe today (click here)
The strength of our voice is dependent on the support of people and organizations concerned about social issues; people like you! The Edmonton Social Planning Council is a non-profit registered charity that is funded by personal donations, memberships, and project funders. If you would like to be more involved, please consider a membership, donation or becoming a volunteer.
We're also pleased to open up our Lunch and Learn sessions to other non-profits as a way of introducing agencies and their incredible programs and services to other community members. For those interested in participating, we would love to host you at a future event. Please direct any inquiries to Brett Lambert at brettl@edmontonsocialplanning.ca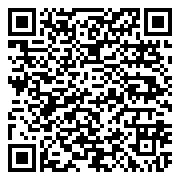 Local Time
Timezone:

America/New_York

Date:

Jun 03 2021

Time:

2:00 pm - 3:00 pm