Lunch & Learn: Supporting Edmonton's Seniors During a Pandemic: Reflections from Community-Serving Organizations
Join us in our series of free lunchtime talks about social issues and learn about diverse ways to help create a community in which all people are full and valued participants!
When: Friday, April 9, 2021, at 12 PM
Where: Online via Zoom (register here to secure your spot)
Speakers:
Jas Chana, Director of Engagement and Community Initiatives, Ministry of Seniors and Housing, Government of Alberta
Sheila Hallett, Executive Director, Edmonton Seniors Coordinating Council
Beth Mansell, Strategic Initiatives Manager, SAGE Seniors Association
Evelyn Mansell, Program Manager, Drive Happiness
Cathy McLean, Executive Director of S.C.O.N.A. Seniors Centre
When the COVID-19 pandemic began in March 2020, seniors and those with underlying health conditions were identified as most at-risk when it came to health outcomes and mortality. As a result of this public health emergency, a Coordinated Pandemic Response Model was set up between the Edmonton Seniors Coordinating Council, SAGE Seniors Association, and the City of Edmonton to coordinate with several seniors-serving organizations on providing supports to this vulnerable population during these unprecedented times. For this event, we'll hear about the initiatives that were undertaken over the past year, reflect on lessons learned, and what work needs to be done going forward as vaccinations against the virus are being rolled out across Canada and around the world.
---
Subscribe to our email and newsletters and don't miss announcements on future Lunch and Learns, notices of new publications, upcoming events, and ESPC announcements. Subscribe today (click here)
The strength of our voice is dependent on the support of people and organizations concerned about social issues; people like you! The Edmonton Social Planning Council is a non-profit registered charity that is funded by personal donations, memberships, and project funders. If you would like to be more involved, please consider a membership, donation or becoming a volunteer.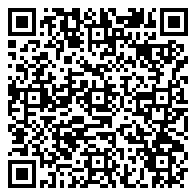 Local Time
Timezone:

America/New_York

Date:

Apr 09 2021

Time:

2:00 pm - 3:00 pm