Lunch & Learn: What Are the Benefits of Early Learning and Care?
Join us in our series of free lunchtime talks about social issues and learn about diverse ways to help create a community in which all people are full and valued participants!
When: Tuesday, August 24, 2021, @ noon!
Where: Online via Zoom (register here to secure your spot)
Speakers:
Tricia Lirette, Associate Professor, Early Learning and Child Care Program, MacEwan University
Kathy Burgett, Program Director, Norwood Child and Family Resource Centre
Jeff Bisanz, Co-Chair, Edmonton Council for Early Learning and Care
Summary: Early learning and care for young children—in child care centres, preschools, and family day homes—is seen as a necessity by some and a privilege by others. The federal government envisions a "system" of early learning and care that is high in quality, affordable, accessible, inclusive, and flexible, and it intends to ramp up its financial support for child care and to negotiate with the provincial government about the forms that a system of child care might take in Alberta. But what, specifically, are the benefits of high-quality early learning and care for young children, for families, and for society generally? A panel will address these questions and explore what we might expect from improvements in early learning and care.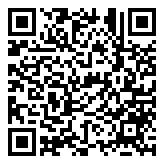 Local Time
Timezone:

America/New_York

Date:

Aug 24 2021

Time:

2:00 pm - 3:00 pm