F
Social Inclusion Indicators
F4 Voter Turnout, Average of Federal, Provincial and Municipal Elections, Edmonton City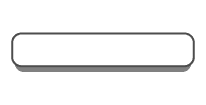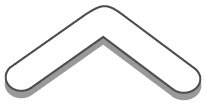 F4 Voter Turnout, Average of Federal, Provincial and Municipal Elections, Edmonton City
F
Social Inclusion Indicators
F
Social Inclusion Indicators Menu
Voter turnout by Edmontonians is consistently the highest for federal elections and consistently lowest for municipal elections.

Competitive elections—with the prospect of a change in government at the federal/provincial levels, and a competitive mayoralty race at the municipal level—tend to lead to higher voter turnout.
Social inclusion is a concept in which every person in Canada has equal access to resources and opportunities, and is a valued member of society.
In reality, many aspects of Canadian society (such as racism, discriminatory policies, and an unequal economic system) marginalize groups and limit their access to social, cultural, and economic resources. This kind of social exclusion predominately affects Indigenous peoples, visible minorities, newcomers, women, LGBTQ2S+, and people living in low-income or with disabilities.
Social exclusion can lead to lower wages or unemployment, limited access to social services, and fewer opportunities for educational advancement. These barriers may then contribute to increased poverty, housing insecurity, and crime. Socially excluded groups are also less likely to participate in politics due to limited political power and influence on decision-makers. Overall, being socially excluded makes it difficult to participate in one's community.
This data has been collected from external sources and should not always be attributed to ESPC. We would be happy to provide you with a specific reference for the data that you have used. Please click on the text to the right to request sourcing information, report an error or omission, or provide your comments
Click here for Indicator Comment and Request Form